Fashion trends are flying out from top clothing brands at a dizzying pace - it's estimated that fast fashion now operates on a calendar that includes up to 52 seasons! That's a season every week! It's difficult not to get lured into buying the most trendy items every now and then. After all, do you not own at least one item that seemed to make sense at that moment in time but you now look at in a mild kind of horror? This is exactly what the fashion industry aims for us to feel, to get us to buy again and again.
While these trendy or even uniquely different clothing pieces can be nice to have - especially if you're someone who likes to express themselves through fashion - it's also important to focus on pieces that are timeless. These are mostly basic pieces, as they will never go out of trend. And they are absolutely must-haves in your closet.
Sustainability & essential style
What makes fashion sustainable? You might think about the fabric, the production methods, whether the packaging includes plastic, the quality and longevity, or even the use of climate-friendly practices like carbon offsetting. You'd be right on all of those points, of course, but one aspect that people tend to forget about is the design.
Basic clothing pieces are likely to last a longer time because they survive this ephemeral trendy period. The chances of us getting tired of them is low. This means a barely biodegradable piece doesn't have to be sent to landfill. Or a new item doesn't have to be bought, repeating the environmental impact of production.
What's more is that essentials are functional - they tend to be effortlessly comfortable, and they're versatile because they can fit with almost anything and everything else. If you invest into a solid foundation for your wardrobe, you can be sure that it will be longer-lasting. Creating a 'capsule wardrobe' is a great way to do better for the environment, fashion-wise, while still being able to love the clothes you wear.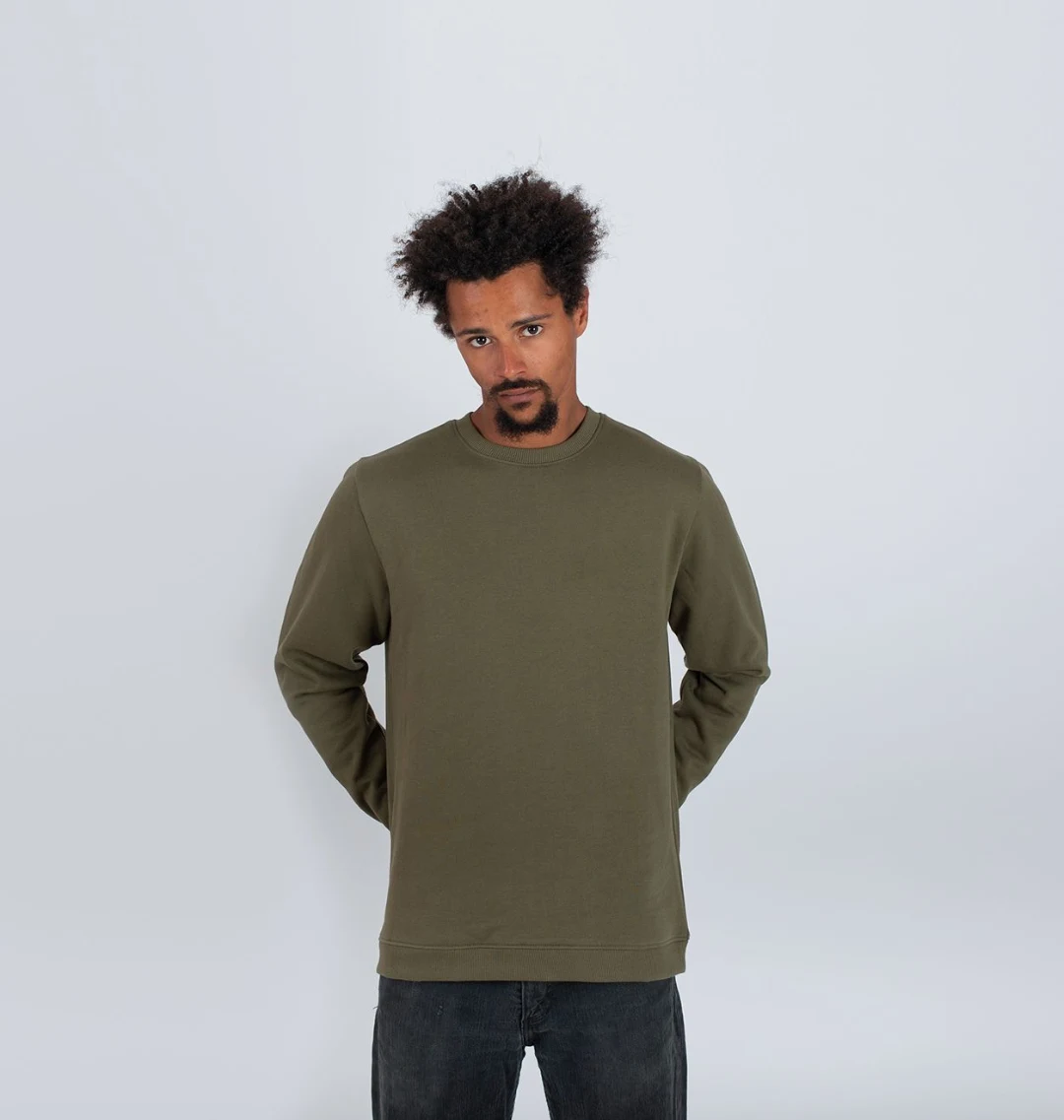 Our sustainable essentials' men's sweatshirt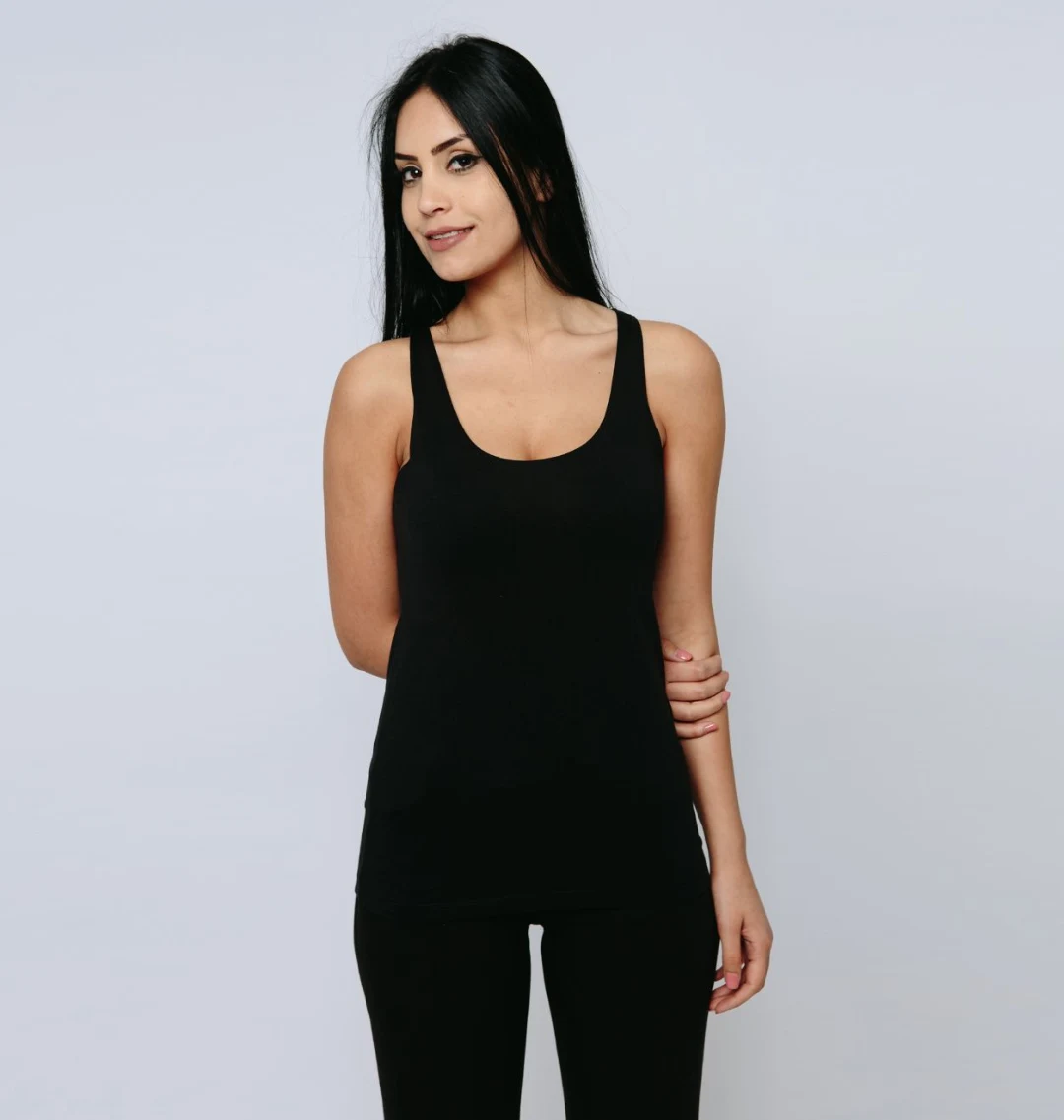 All that being said, this doesn't mean that all essentials are sustainable. As mentioned, there are other factors that determine whether a piece of clothing is eco-friendly. If you're buying from a fast fashion brand, and if the materials include dubious fabrics like polyester, other forms of plastic, or are made through intensive non-organic farming, then your new buy can still be harmful to the planet and its people. The timeless design can only go so far.
So, if you want a more sustainable wardrobe, then you can't argue with buying quality essentials that are made from eco-friendly fabrics and from brands that care about their production process and garment workers. Plus, when fabrics are thoughtfully chosen, it increases the lifetime of your basic piece vs. fast fashion brands that produce clothes to last only a few months due to the careless, cheap quality.
Versatile: modern & hip, or classic & simple
Who's to say basic clothing can't be stylish? The great part about timeless pieces is that clothes can be dressed up or down, and styled in a countless number of ways. Depending on the season, you can either use basics on their own or build them up with seasonal and/or more unique pieces. A solid wardrobe requires these fundamentals. They're the glue that'll hold and mould your outfits together, since you can wear basics during all seasons.
Also, minimalist fashion is having a bit of a moment at the moment. The basic look is very much in and it just looks classy.
Making your (fashion) life easier
We've talked about sustainability and here's another benefit. Having a wide variety of basic pieces in your wardrobe means spending less money, due to increased longevity and versatility. And not only is it cheaper, you'll also save time since it's easier to create an outfit that works. If you have many neutral colours and styles in your closet, it'll increase the number of combinations you can create for outfits. So you're less likely to just stand there in front of your closet, staring at all the clothing you own, wondering why on earth you don't have anything to wear.
POMP's sustainable fashion essentials
We sell a range of sustainable essentials, including joggers, shorts, shirts, tanks, hoodies, sweatshirts, and beanies, for men, women, and whoever else.  These pieces aren't just sustainable because of their style, the production of them goes way beyond what's normally classed as 'sustainable fashion'.
we exclusively use GOTS-certified organic cotton

we use low impact printing

all our packaging is plastic-free

all our products are recyclable

our products are made in a renewable-energy factory

we only make pieces to order, leading to zero waste.
Our clothing's recyclability means that despite being made to last, when your piece has finally worn out, you can send it back and the material will be reused to create new products. If you thought that couldn't get better… it does - you'll get store credit in return!
So: why invest in sustainable basics for your wardrobe? They increase the longevity of your closet due to higher quality, you can feel good knowing they were made without harm to the planet and people, they're versatile as they can be styled in a countless number of ways, they're cheaper in the long run, and it can save you time and effort looking for outfits to wear. You'll also be riding the crest of the new minimalist fashion wave!
Did we get you interested in sustainable essentials? Take a look at our sustainable essentials range. And if you do prefer a more intricate style then we've got plenty of other designs going on too, also produced to the highest sustainable standards.